Porn: The Good, The Bad, And The Dangerous
Porn is best enjoyed with a critical eye, and being mindful of the potentially negative consequences of watching it
Ok. Ok. Some of us do it. Well, if not some, then at least a good number of us do it.
Yup, WE WATCH PORN.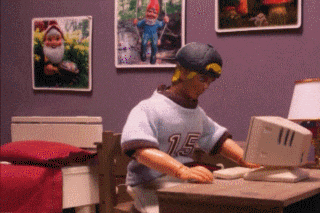 And you know what? That's ok.
Equally, it's ok to not want to watch it either. There can be a lot of pressure growing up – especially among friendship groups – to watch it, but please don't feel that you have too. It's really not for everyone.
Either way, why is it such a hard topic to have a serious conversation about?
Well, there's no hiding it, porn has a bad rep. And in a lot of ways, rightfully so.
The Bad
A lot of the porn out there – especially the stuff you find on free hosting websites – is exploitative, rubbish, and often abusive in nature. A study carried out last year found that 41% – almost half – of the porn on these websites contain violence against women and girls.
Pretty grim, right? Right.
The Dangerous
Who's to say what qualifies as watching "too much" porn. Not you. And not I. In the same vein, it's also difficult to say what is "dangerous" and what's not.
BUT, thanks to Brook Sexual Health there are certainly a few signs to look out for – in yourself and in your friends or relationships – that may serve as a good indicator of whether porn is starting to negatively effect someone's relationship with sex.
Those signs include:
❗️Needing to watch more and more extreme porn to get turned on
❗️Unable to enjoy intimacy or sex with a person in real life
❗️Negatively affecting feelings about themselves, their body or their behaviour; or is causing anxiety or feelings of shame
❗️Occupying too much time or too many thoughts; limiting the time spent doing other activities
❗️Building unrealistic expectations of sex or of sexual partners – in ways that could be harmful to themselves or their partner
The Good
BUT porn doesn't have to be this way. If it's managed in the right way, porn can have a positive influence on you, embracing your sexual fantasies and desires in a way that doesn't have a detrimental impact on your life, or the lives of those you to choose to roll around with.
To help you develop a healthy relationship with porn, try and keep these 3 questions in mind while you're a) picking what you're going to watch; and b) while you're watching it:
Does the porn I watch promote healthy body image?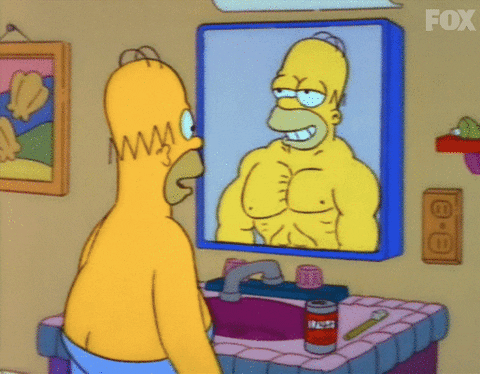 Are the porn actors that you are watching really representative of the way we look? Or are they feeding an unrealistic idea of what both men and women should look like, twisting the way that we look at ourselves in the mirror and the way we look at those we desire?
The quality marker of sex should be healthy relationships, not how photoshopped we can make ourselves look.
Does the porn I watch represent reality?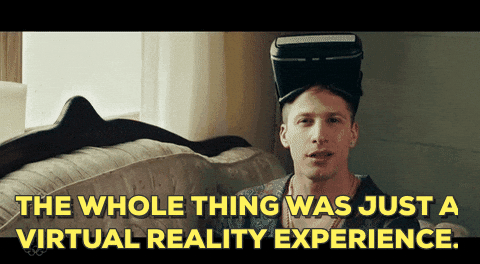 In a word, NO. Don't be fooled by the 'amateur' style of pornography – it's not real. It's also not a learning tool for sex and shouldn't be treated as one.
So, what is it then? Essentially, it's space for fantasy – and fantasies vary greatly between different people.
So, while you're watching porn don't think that you have to have a certain body type, make a certain noise, pull a certain pose, act a certain way in bed, or last a certain amount of time in bed.
We're all different and so will be every sexual experience you ever had. Great, no?!
The only sexual reality you'll ever really know is your own sexual reality, so focus on doing things that don't make you feel uncomfortable, or that don't make other people you're with feel uncomfortable. The more you explore what you like, and what you don't like, the more likely you are to find out what really makes you tick.
Does the porn I watch promote gender equality?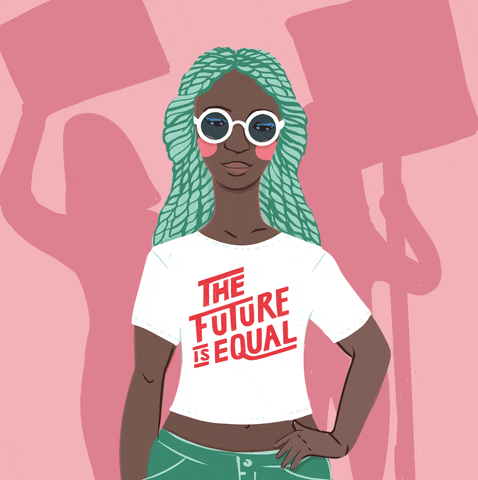 Porn is not known for its equal treatment of genders, and it can often represent certain groups in a negative way. We're talking about degrading and violent behaviour, and the power dynamic in sexual encounters.
Sex is meant to be enjoyed by both men and women. YUP, you heard it here first* (*I hope that's not true), but women enjoy sex too.
One way to support this if you're watching porn is to seek out high-quality – and yes, that means paid for – content that is created by women. It's out there, so do some research.
Behaviour in the bedroom impacts behaviour outside the bedroom and vice versa, so think about things such as gender stereotypes and gender roles while you're watching. And as always, remember that consent is EVERYTHING.
I know what you're thinking: we've provided you with more questions than answers, right? Maybe so, but asking questions is an important place to start in building a healthy relationship with porn. And so too is thinkuknow.
Read More