Power up: Our must-read guide to sex toys
Choosing a sex toy can be overwhelming. For one thing, masturbation (while completely normal) can still be a pretty taboo subject, and for another – there's so much choice.
Broadly speaking, some toys (i.e. anything that vibrates) will feel good to anyone that uses them. Others, however, are specifically designed to hit certain spots, and so may not bring much pleasure when used differently.
Don't just let some marketing company tell you what kind of toy to buy – you do you (literally).

But here are a few suggestions to bear in mind if you're unsure where to start: 
The Cardinal Rules of Sex Toys
Hear ye these guidelines, and never stray far from their wisdom.
1) Never put something inside your body without a solid exit strategy.
2) Always use toys made of body safe materials and avoid materials likely to contain phthalates. Bad materials include PVC, vinyl, jelly rubber, jelly, 'Jell-Ee', 'crystalessence', 'gel', 'skin' or 'futurotic' or anything similar-sounding. Good materials include silicone, ABS/hard plastic, metal, borosilicate ('Pyrex') glass, aluminium, stone, wood, ceramic.
3) Don't share sex toys with someone without cleaning them thoroughly first. If you know you will be sharing, use toys made of non-porous materials as they're much more hygienic.
4) Check that the lube you use is suitable for your toy. Using the wrong type of lube can degrade certain materials. Definitely don't use silicone-based lube with silicone sex toys.
Okay, so let's talk more about some of the most common sex toys out there. 
Dildos

Dildos are basically a stand-in for a penis. They do not vibrate. You can get them in a variety of styles, including realistic, non-realistic, veiny, smooth, double-ended, very tiny or extremely large. Harnesses are available for use with a partner – if that's what you're both into.
Vibrators

Vibrators come in many, many forms. Your basic 'cheap and cheerful' toy is a bullet vibrator. You can use bullets internally or externally. Definitely think twice about using one anally, however, as they could quite easily get stuck.
For external use only there are clitoral massagers such as the wand vibrator. Wands are great because you can actually use them as massagers anywhere on your body.
For internal use, curved vibrators target the G-spot. Lastly, ergonomically designed dual-action vibrators, such as the infamous 'Rabbit', hit the G-spot and clitoris simultaneously.
Butt Stuff
Butt plugs and prostate massagers, specifically designed for anal use. This is great because they usually have a ridge that will prevent them getting… lost.
You can get vibrating and non-vibrating versions, and some p-massagers are hands-free. Size is definitely an issue here, so don't overestimate what you can comfortably accommodate.
Toys for Penises
These toys probably won't bring pleasure to anyone who doesn't have a penis. The most well-known of these are male masturbators. Think of the Fleshlight. Masturbators are textured sleeves that sheath the penis and take the concept of a posh wank to a whole new level.
If the whole beige, hairless vagina thing doesn't do it for you, Tenga make masturbators that look like they belong in MOMA. They also make the EGG series, which is basically super stretchy material you can use as a masturbation aid. The EGG range is particularly good for circumcised penises.
Toys for Couples
Cock rings restrict blood flow to the penis, consequently causing harder and longer-lasting erections. Cock rings that vibrate also provide pleasure for the penises' partner. There are also a lot vibrating toys that come with a remote control, allowing one partner to take charge of the other's pleasure.
Kegel Exercisers and Ben Wa Balls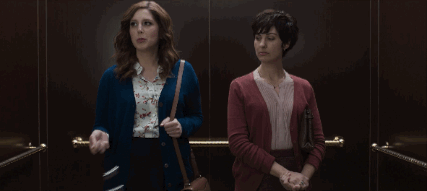 Not strictly for pleasure, you insert these into the vagina and wear them to improve pelvic floor strength. Kegel exercisers improve orgasm strength and prevent a range of long-term health problems. Look after your pelvic floor and it will look after you. These are only aimed at people with vaginas, but anyone lacking the V can still do Kegel exercises.
So that's it! Always remember that sex toys are by no means a requirement of experiencing either solo or shared pleasure – but they can be great for helping you get to know your body, and experience highly enjoyable Fumbles. 
Read More